2015 FCAPPS FLORIDA STATE CHAMPIONS
2014 FCAPPS FLORIDA STATE CHAMPIONS
2012 FCAPPS FLORIDA STATE CHAMPIONS
2009 FCAPPS FLORIDA STATE CHAMPIONS
In 2008 our tackle football program began at Clearwater Academy International when we joined the FCAPPS league of six-man football. Not only did this give our physically talented students the opportunity to participate in this great American sport, but it gave all our Knights fans something to cheer for on Friday nights.The program took off with a bang and we ended our first season with only 2 losses. That set us up for the next year, when we had an undefeated season and took the state championship. 2009 was also the year we added our strong Junior Varsity team; they remained undefeated for their first three years.
In 2012 we started playing seven-man football. We took on the challenge with same fortitude and dedication as our previous seasons, and finished 2012 undefeated and with another state championship. We did the same in 2014 and 2015 when moving up to eight-man football.
This season, 2016, is another big step in our football program, we are moving up to 11-man football!
Our football program is led by strong coaches who have personal experience in both playing and coaching this great game. Our dedicated and caring coaching staff emphasizes proper physical training on and off the field to keep our players in the best playing condition. They also emphasize high academic standards for our players and stellar sportsmanship before, during and after the games.
Although our football history is short it has already become legendary and has begun a strong tradition of the great american sport at CAI.
Our Coaches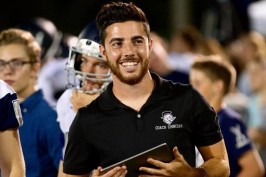 Head Football Coach - Jesse Chinchar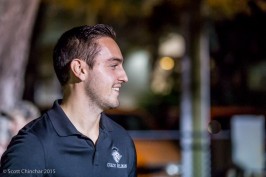 Assistant Football Coach - David Feldman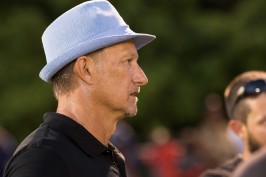 Assistant Football Coach - George Wade
Knights in Action